Purification and Analytical Solutions for the Biotech Community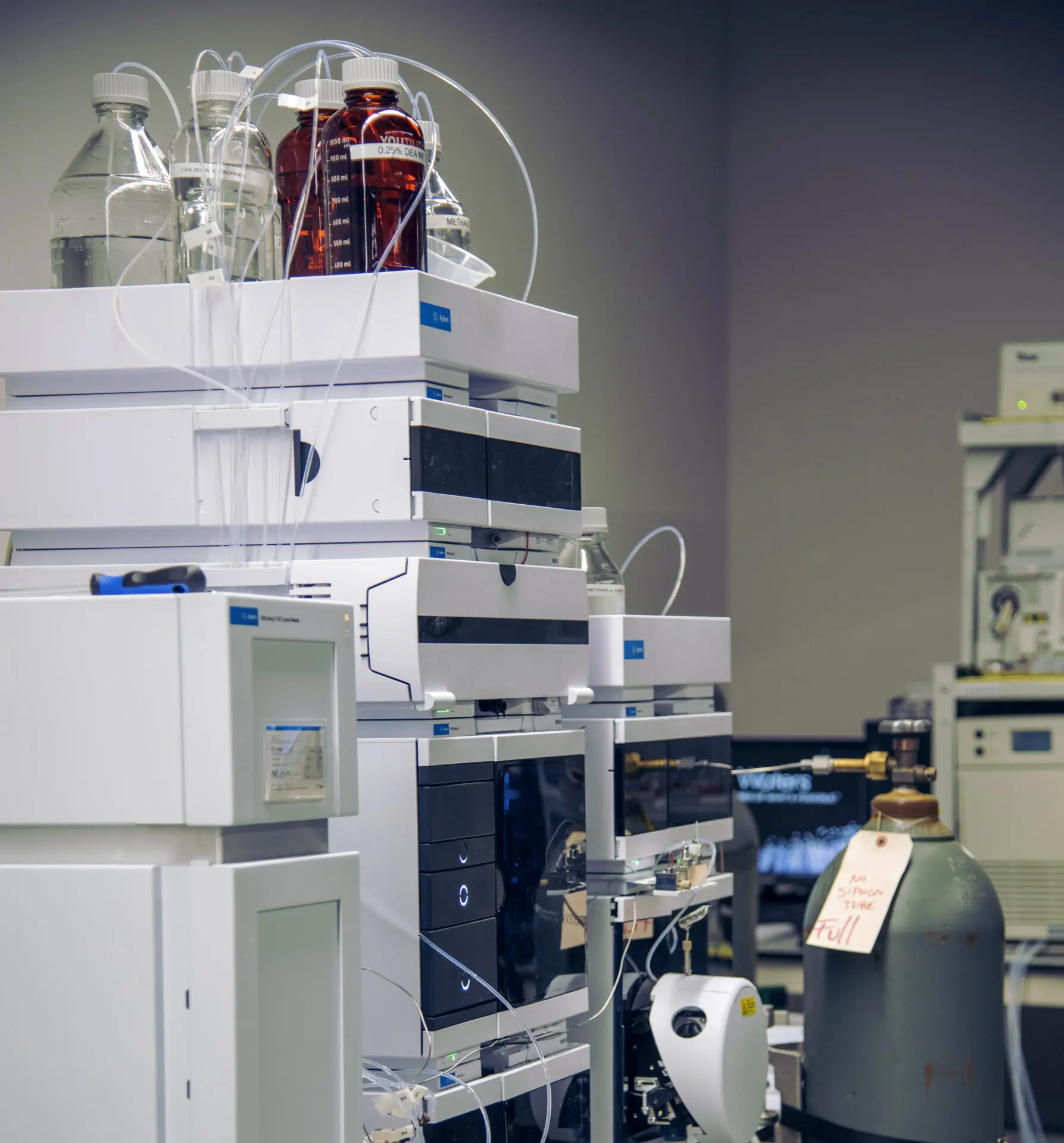 Since 2009, Rilas Technologies, Inc has provided customers with a trusted outsourcing partner specializing in analytical and preparatory purifications ranging from small molecules (chiral, achiral, physchem measurements) to biomolecules (antibodies, ADCs, oligonucleotides, and peptides and proteins). The decades of experience our purification scientists have combined with our focus on customer success and on-shore location in Massachusetts enables our customers to have fast turnaround times with accurate and reproducible data. Additional services Rilas provides includes the RISE Lab for instrument makers, as well as consulting to help customers establish purification capabilities within their own labs.
The RISE Lab provides a unique opportunity for instrument makers to showcase and demo their instruments.
Rilas Technologies Benefits:
More time for chemists to work on scientific discovery
Removal of the purification bottleneck
Rapid purification (receive samples back in days)
Simple, straightforward ordering and submitting process
Process that can seamlessly integrate into a customer's workflow
Customer Success driven business model
Receive purified compounds back in format ready for registering and biological screening
Rilas Technologies, Inc. was founded in 2009 to provide innovative and cost-effective solutions for pharmaceutical chemists facing analytical and purification challenges. At our Woburn, MA laboratory, our state of the art analytical and preparative SFC, mass directed HPLC equipment and biomolecule separation instrumentation allows us to provide the highest quality purification and analysis of samples for our customers. Rilas Technologies also has insourcing and consulting options for our customers that have internal purification needs as well as the RISE Demo space for instrument makers. 
Subscribe to our email newsletter